The Tri-District Republican Club of North Carroll
Protecting the rights of the citizens in Taneytown  •  Meyers  •  Manchester
Meet PA Senate Candidate, Cindy Ayers: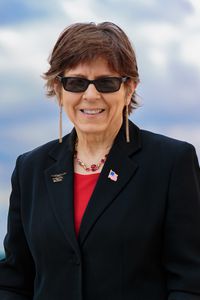 Tri-District Republican Club members and friends:
Please join us Monday, Nov 30 for our meeting at Denny's in Westminster (400 Englar, in front of Aldi's).
Dinner starts at 6:30 and the meeting will start at 7:00. Denny's asks us to remember to wear our masks when entering/leaving or using the restroom. Speakers are asked to wear masks while speaking, and when we finish eating they've asked that we replace our masks. They ask we sit 4 per table and at alternating tables.
Our main speaker will be PA Senate Candidate Cindy Ayers who will speak about the recent meeting in Gettysburg with Rudy Gullianni's team. It should be very interesting.
We will have a surprise presentation from the Gregory Coll for Congress campaign.
The Tri-District Republican Club will be having a joint Christmas party with the Tawneytown Republican Women's Club on Tuesday, December 8th. The Christian Missionary Fellowship International is graciously allowing us use of their church for this celebration. They are located at 40 S. Church St., Westminster (on the corner of Church and Green Streets, in the old Social Security building.) The party will start at 7 PM and will be catered. Admission is $20. Please RSVP, if possible, to Robin Frazier, rfrazier@stop-emp.com, 443-867-6807.
Hope to see you tomorrow evening! Our fight is not over and we need YOU!
Best regards,
Kathy
Corresponding Secretary
TDRC
---