---
Saluting My Late Friend, John Armacost
Marylanders for Joe Getty   |   January 24, 2013
Dear Donald
One of the best political events that I ever attended was a dinner in honor of Carroll County Commissioner John L. Armacost. My fond memories of "A Salute to John Armacost" sponsored by the Tri-District Republican Club came to mind this week when I learned about his recent death.
Highly respected as a popular conservative leader, Armacost relished being recognized as a "tightwad" when it came to spending taxpayer dollars. He was first elected commissioner in 1982. He had previously served as director of the county public works department. Therefore, voters knew that they were electing a leader who was very knowledgeable about county issues.
In addition, Armacost had a broad range of experiences that combined to make him an effective leader. He served in the Army Air Corps during World War II and was deployed overseas as part of the 434th Troop Carrier Group, the 71st Troop Carrier Squadron, ferrying troops and supplies to Normandy and Bastogne, France; Holland and Germany. Upon his return home, he became a licensed civil engineer and had a successful career that included 20 years of service with the Maryland state roads department.
Armacost was always engaged in local politics, although his wife, Betty Ahalt Armacost, was better known as a political activist who served in various roles with local Republican club and the Carroll County Republican Central Committee. In his first try for elective office om 1982, Armacost was the high vote-getter on the commissioner ticket: Armacost (12,437), Jeffrey Griffith (12,098) and William V. Lauterbach (11,323). This election brought an entirely new team to the County Office Building as J. Norman Graham retired, Louis B. Sharon lost reelection as commissioner and Roger Mann lost in his bid to be state senator.
As a soft-spoken campaigner, Armacost did little of the traditional glad-handing and shunned expensive campaign techniques. He successfully relied on his reputation as "a man of his word." After his first election, he took out a simple ad in the local newspapers that personified his approach to governing: "Carroll Countians– Thank you for your support in the Primary and General Elections. I shall strive to uphold your confidence in me. John L. Armacost."
In the 1986 election, he was again at the top of the commissioner ticket: Armacost (14,531), Griffith (13,289) and Julia Walsh Gouge (12,850). His second term marked as a controversial period as the county's population grew quickly as did the growth in the county budget. Armacost opposed the three property tax increases passed during that four-year term.
After serving two terms as county commissioner, Armacost announced that he was not going to seek reelection in 1990. In an article about his eight years in office published in the Carroll County Times, Lauterbach commended Armacost for his fiscal management and said, "[He] tried to balance the budget and cut down spending rather than just add to the tax rate every year."
The Tri-District Republican Club was a group that encompassed the Hampstead, Manchester, and Finksburg (Woolery's election district) area of the country. I was a member of the club and we approached Armacost about organizing a tribute dinner in his honor. He demurred but finally relented after we said that it would be a dinner in honor of all former Carroll County GOP Commissioners.
Dr. Joshua Hering of Westminster was a State Senator (1896-1900) from Carroll County and he was twice elected statewide as Comptroller (1900-04 and 1907-10). He was also appointed to the first Maryland Public Service Commission (1910-1913) Hering was Armacost's great-uncle while my kinship to Hering was more remote.
Towards the end of our discussion, Armacost brought out a large framed print of the Great Seal of Maryland. It had hung for eight years in his commissioner's office and he wanted me to have it for my House Delegate's office.
Armacost served the entire Carroll County community with distinction during his two terms as county commissioner and, in other capacities throughout his entire life. "A Salute to John Armacost and Former Republican Commissioners" served to display his love of Carroll County and its citizens.
The Armacost print of the Maryland seal is proudly displayed between the American flag and Maryland flag in my district office and, whenever I walk past it, I offer a silent and fond salute to my friend and colleague, John Armacost.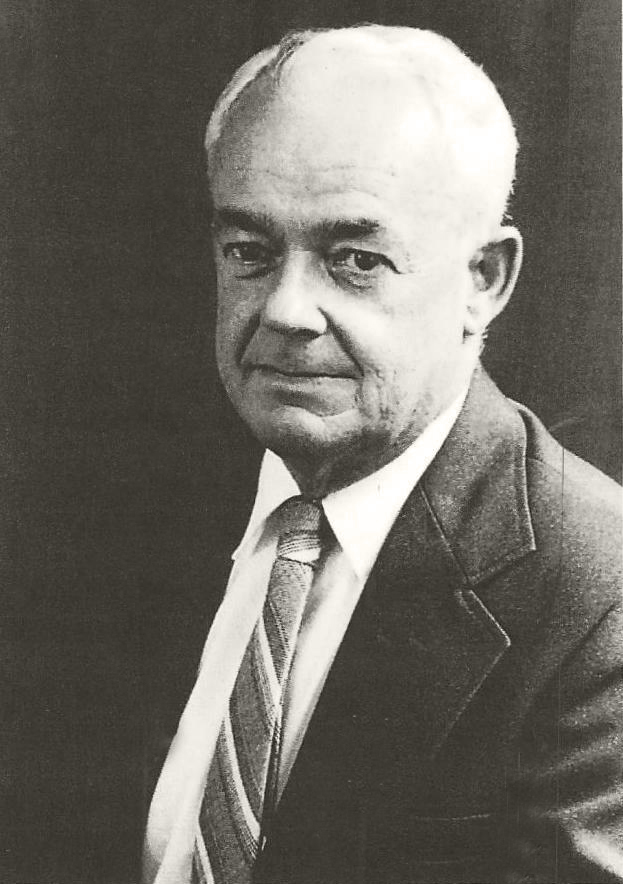 John L. Armacost served as Carroll County Commissioner for two terms (1982-1990) and was highly regarded for his prudent fiscal management of the county and his expertise about local public works.
---
Published in the Northern News, January 24, 2013.