THE APPLICATION DEADLINE IS MONDAY, MARCH 1ST
Carroll County High School Students are invited to apply for the Ernest E. Wooden Scholarship—$1760.00 to be awarded to 4 deserving High School students. Pick up an application at Tri-District Headquarters—and be sure to follow instructions carefully. Please note: your High School transcript is required required with submission.
Application Eligibility (be sure to follow instructions carefully)
Out of fairness to all applicants, we ask that you please answer questions as truthfully as possible
This is the only application format that will be accepted (Get your application at TCDC Heaquarters)
All questions must be answered completely
Use the the word "None"  or the abbreviation, "N/A" for questions that are not applicable
---
PICK UP YOUR APPLICATION AT TDRC HEADQUARTERS


211 East Baltimore Street, Taneytown, MD
---
---
This scholarship is an annual award from
Farmers and Merchants Bank of Carroll Co. Maryland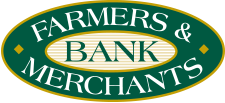 ---
ERNEST E. WOODEN SCHOLARSHIP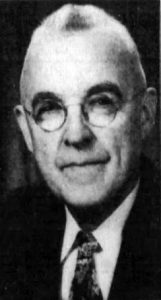 100-year old Ernest E. Wooden, a retired accountant, lawyer and banker who was active in civic affairs in Baltimore County, was held at 11 a.m. on Feb. 14, 1987 at Mount Gilead United Methodist Church, Hanover Road and Glen Falls Road in Woodensburg.
Mr. Wooden, who was born and raised in Woodensburg, which was named after his family, died Wednesday at Carroll County General Hospital in Westminster.
He retired in 1972 as a partner in the accounting firm of Wooden and Benson, with which he started in 1921 after becoming a partner in another accounting firm.  In 1978, he retired as president of Farmers and Merchants Bank in Fowblesburg, a post he had held since 1919.
He also taught accounting courses at the Baltimore College of Commerce and the Johns Hopkins University and was a former president of the Maryland Association of Certified Public Accountants.  In addition, he operated a 400-acre dairy farm in Woodensburg Balt. County Md.
From 1925 until 1927, he was president of the Baltimore County Federation of Parent-Teacher Associations and in 1936 was named to the county school board. Ten years later, he became president of the Balt. Co. School board and held that post until 1963. In 1958, he became the first president of the Maryland Association of Boards of Education.
Mr. Wooden attended Franklin High School in Reisterstown, City College and the University of Maryland Law School. He became a certified public accountant and was admitted to the bar in 1910.  At Mount Gilead United Methodist Church, he was a lay leader and taught in the adult Sunday school.
In the YMCA, he was a member of the International Board and was made a life member of the Atlantic Area Board of the National Council.  He was a trustee of the Pocket Testament League.  A former president of the Rotary Club of Baltimore and a former district governor in Rotary International, he also was national president of the Reciprocity Clubs of America.
His first wife, the former Lois Benson, died in 1938.  He was survived at his passing by his wife, the former Addie Bixler Benson; a daughter, Virginia W. Smith of Queenstown; two sons, Robert B. Wooden of Woodensburg and Paul F. Wooden, Sr. of Glyndon; a stepson, Gilbert B. Benson Jr. of Towson; 18 grandchildren and 15 great-grandchildren."
The Baltimore Sun. 14 February 1987
---